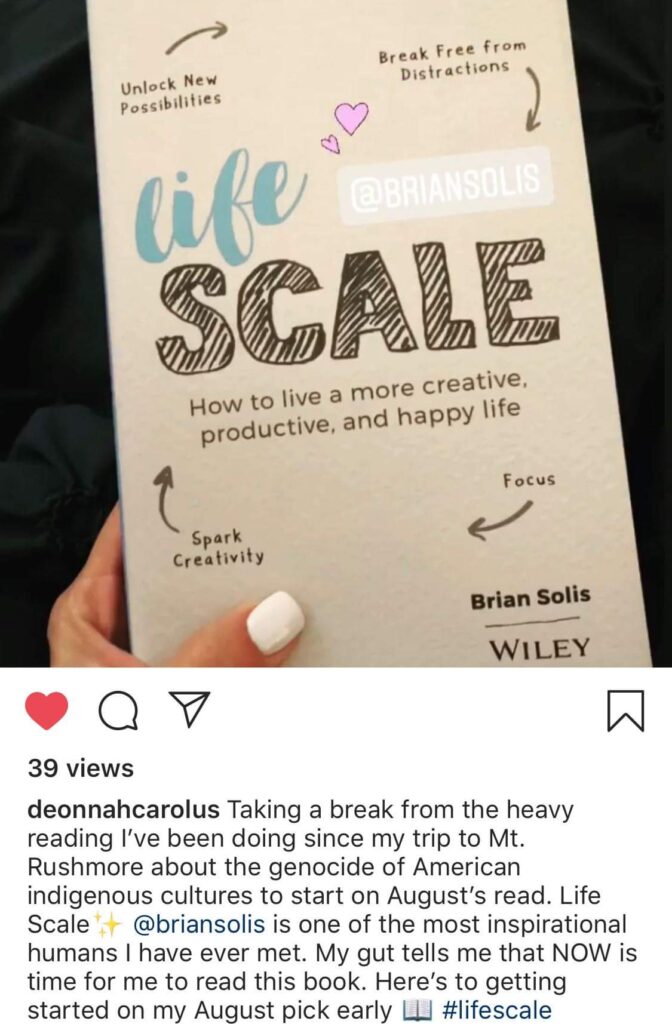 In remote and hybrid work, we're getting things done in new ways and reinventing the
#FutureofWork
at every step. We are also learning about our needs, to be not only productive, but also what we need to do differently to be happy, successful, and well. Now more than ever, we need to learn and practice new forms of self-care, well-being, and digital wellness as digital will only become more pervasive (and sometimes invasive) in our lives.
At
Salesforce
, some of our customers have found Lifescale to be an important tool for helping their employees adapt and thrive in this new world. In fact, one of my favorite customers in Australia has asked for ongoing engagement to help their workforce, group by group. Below is their announcement for it.
I hope I get to do this more with companies…
"How to live more creative, productive, and happy life."
The session will allow for a deep dive into Lifescale unlocked including Q&A. Brian Solis is one of the world's leading digital anthropologists and futurists who has been called "one of the greatest digital analysts of our time".
In Lifescale, Brian has pulled together scientific findings and practical tools. Readers – especially those who are distracted – will connect with the humour, pathos and inspiration inside. The session will allow a deep dive into:
Identify sources of distraction, and turn attention toward creativity and productivity
Understand and resist the manipulative techniques that turn us into digital addicts
Find meaning and purpose to guide our time in more meaningful way