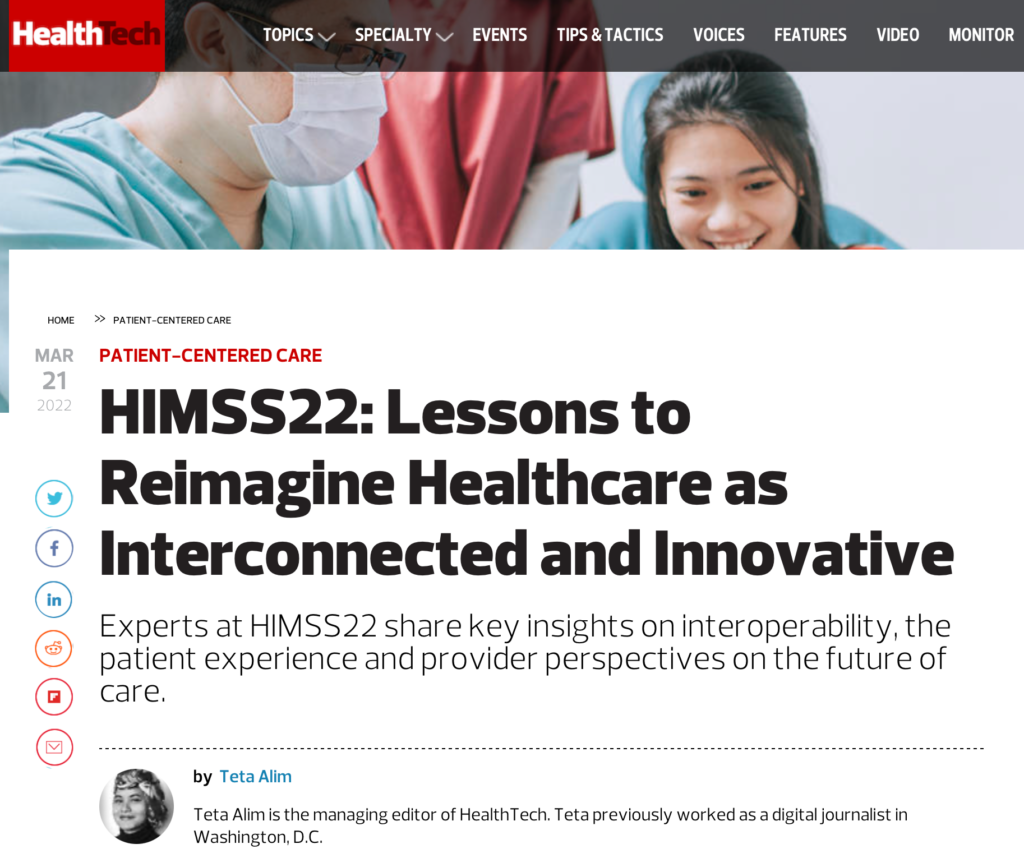 Brian Solis recently delivered his keynote presentation at HIMSS22, "Visionary Keynote: The Future of Patient Experience & Innovative Experience Design in Healthcare."
Following the event, Teta Alim writing for HealthTech, summarized a series of keynotes focused on healthcare innovation. Her story included a summary of Brian's presentation, too!
HIMSS22: Lessons to Reimagine Healthcare as Interconnected and Innovative
Experts at HIMSS22 share key insights on interoperability, the patient experience and provider perspectives on the future of care.
The annual HIMSS conference wrapped up Friday in Orlando, Fla., with a closing keynote from Olympian Michael Phelps on mental health, his career and the pursuit of dreams.
"On those days where we are sore, we're tired, we had a bad night or bad sleep — how can I get one little baby step forward? I don't like taking steps backwards. So you try to look at the small things and simplify things, break it down as simply as you possibly can and try to go from there," Phelps said.
The experts at HIMSS22 shared much-needed insight on improving interoperability, visionary patient experiences and streamlining provider workflows.
Making Patient-Centered Care a Priority
"The experiences that we give to patients and also to caregivers is one that's steeply rooted in the past," said Salesforce Global Innovation Evangelist and best-selling author Brian Solis during his digital visionary keynote address.
Solis highlighted consumer experiences in entertainment and retail as examples for how to improve patient experiences in healthcare. And to disrupt healthcare, there needs to be a balanced combination of iteration and innovation, Solis added.
Iteration is "doing the same things better," he said, whether it's using artificial intelligence, augmented reality or remote technology. "If the experience is just an improvement on an existing process, an existing product or service, it is just iteration."
True innovation, he said, is "doing new things that create new value." When paired together, healthcare organizations will be better equipped to move toward a patient-centric future.