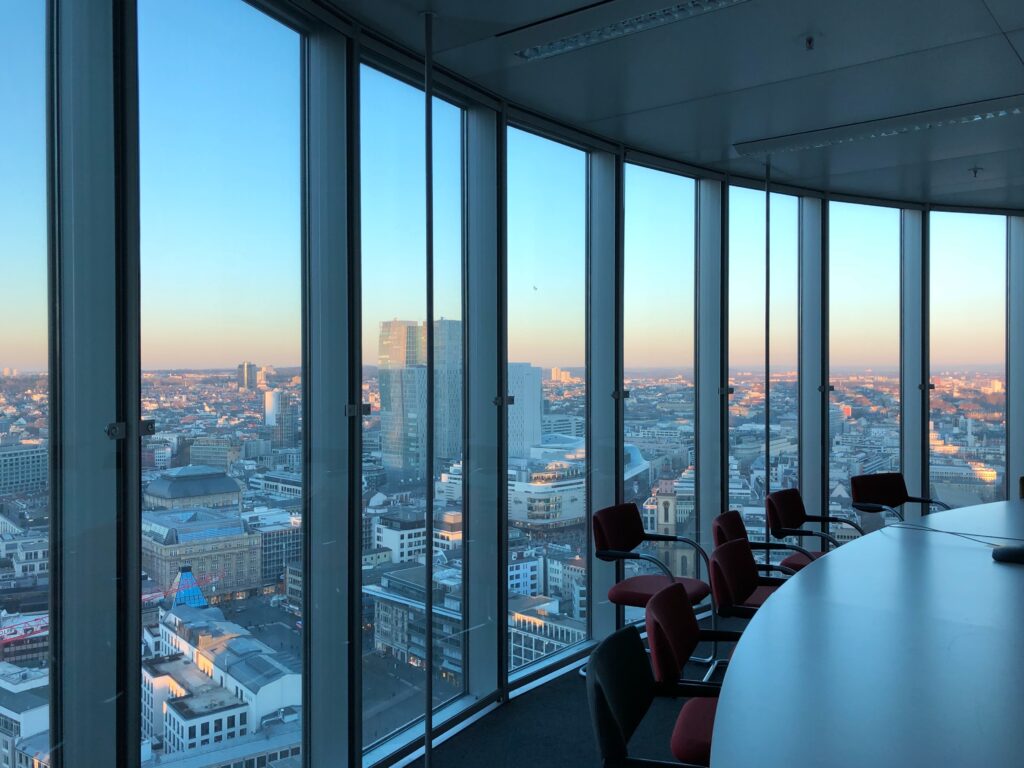 via Roy Edwards, Enterprise Times
Salesforce's State of Connected Customer Report provides insights from 17,000 consumers and business buyers on the new customer engagement landscape.
The Trust-based economy moves to the forefront
88% of customers believe trust becomes more important in times of change.
Research from Edelman points to business as a "stabilising force," while institutions like government and media are eyed with increasing suspicion. Given their inherent opt-in nature, transactions are at risk without a baseline of confidence that customers will receive value. Fortunately, most customers feel they can rely on businesses to meet their needs, though there's room for improvement, especially among consumers.
While it may sound simple, being truthful and open is the top way organizations can build trust. A track record of routine honesty is the foundation upon which brands build trusted customer relationships. 74% of customers say communicating honestly and transparently is more important now than before the pandemic.
62% of customers feel an emotional connection to the brands they buy from most. Interactions that feel impersonal — like receiving irrelevant offers or waiting on hold — run the risk of alienating them and damaging hard-won relationships.
Trust is complex and multifaceted. A customer can, for instance, trust a company's product quality without trusting its environmental commitment. While overall trust in companies has seen only a modest bump since 2020, trust across multiple distinct measures has increased dramatically. For instance, 68% of customers now trust organizations to tell the truth — a nine percentage point gain over just two years. Trends like this are a positive sign businesses are moving in the right direction.
52% of customers say they generally trust companies — up from 48% in 2020.
Digital acceleration sparks personalisation at scale
5. 43% of customers prefer non-digital channels — meaning satisfying customers generally requires great experiences both on-and-offline. After years of increased online engagement, more customers know it's possible for companies to deliver a personal touch across digital. A growing number of customers look for organisations to understand and anticipate their needs. For instance, by proactively notifying them of a contract renewal. What's more, a majority of customers expect offers to always be personalised. The report suggests digital transformation investments are paying off. This is indicated by a shrinking percentage of customers who say companies treat them like numbers rather than unique individuals. If continued exposure to great digital experiences raises expectations further, underperforming organizations may feel mounting pressure.
6. 88% of customers say the experience a company provides is as important as its product or services. This is up from 80% in 2020.
7. 61% of consumers are comfortable with companies using relevant personal information in a transparent and beneficial manner. An increase from 52% in 2020.
New realities test brand loyalty
Brand relationships are not immune from outside influences. As consumers spend more time online, a world of choice opens up, freed from restrictions of past habits. Some of these options may look appealing. Particularly for consumers with changed priorities, lifestyles, or financial situations.
8. 71% of consumers switched brands at least once in the past year. While better deals and product quality are the primary drivers of brand defection. A myriad of additional factors such as improved customer service, product availability, and convenience lure consumers away.
9. One issue is the difficulty of tracking rewards and manually redeeming them. A majority of consumers say they'd use loyalty programs more if companies fixed this. Additionally, 55% would use programs more if rewards were personalised, better reflecting their individual needs.
10. As customers settle into new patterns, hints at the future of engagement are emerging. Shifting communication preferences suggest life may be picking up its pace, as email loses its spot as the #1 favourite channel, while phone, in-person, and online chat nudge forward. The number of customers who prefer to engage on organisations' dedicated mobile apps is now near equal to those who want to be met on messenger apps they use in their personal lives, like WeChat and Google Hangouts. One thing hasn't changed: engagement is as omnichannel as ever, with customers turning to an average of nine different channels to communicate with companies.
It's no overstatement to say the pandemic changed the face of commerce. As businesses got creative, customers tried purchase methods that were entirely new to them. Now, many are accustomed to a wide array of these commerce innovations.
Digital-first experiences expand to meet the moment
11. 68% of customers have purchased products in a new way in the past two years.
12. The uptake of the new services has been strikingly fast. For example, between 2020 and 2022, the share of customers to use curbside pickup nearly doubled from 31% to 60%. Tellingly, the use of these emerging technologies and services does not appear to be limited to an era of social distancing. Three years from now, the overwhelming majority expect use to hold steady or increase.
13. 61% of customers who shop via social media expect to do it more in three years
14. 96% of customers say excellent customer service builds trust. The rewards for getting customer service right can be substantial. Overwhelmingly, positive support experiences make customers more likely to re-purchase. Additionally, over four-fifths of customers have gone further by recommending a company to others based on a great support experience. With word-of-mouth such a popular method of learning about new brands, products, and services referrals are a powerful gift.
15. 83% of customers say they're more loyal to companies that provide consistency across departments. While the implications of an integrated customer experience aren't trivial, many customers still experience disconnect between departments. As marketing, commerce, sales, and service teams innovate on their individual stages of the life cycle, it's critical organisations don't lose sight of how it all fits together.
Brian Solis, Salesforce's VP, Global Innovation Evangelist suggests the number one lesson from the research is the importance of trust. "Trust impacts on society. We are starting to see how digital is opening doors to create genuine human relationship with customers and employees. Those companies that use technology to scale relationships are going to find success greater than those that focus on transactions."